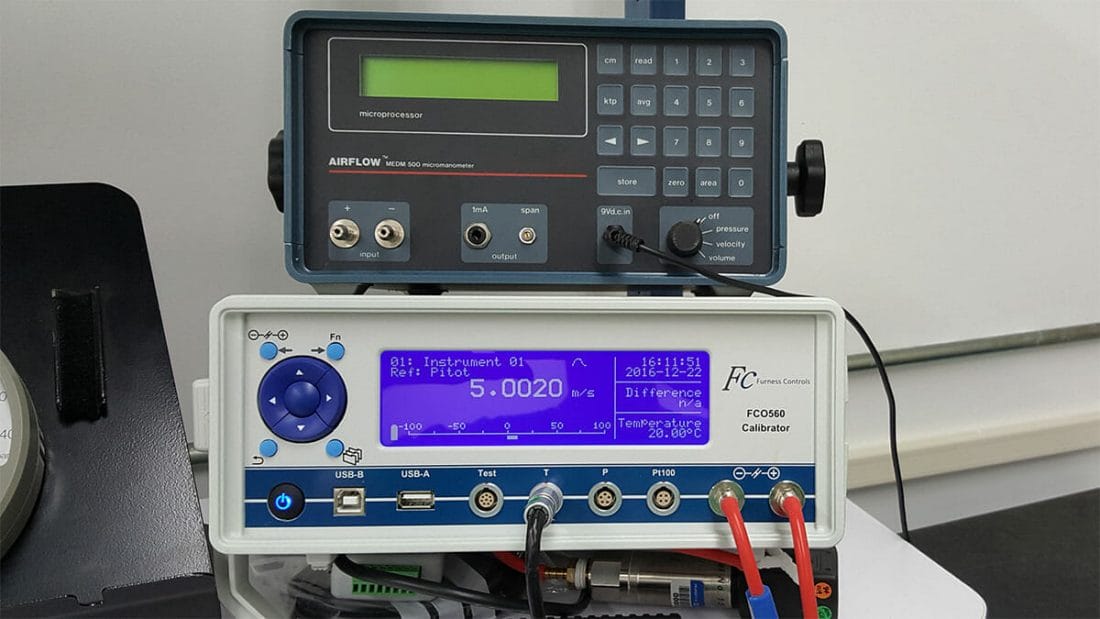 Kanomax Recommends Annual Calibration of your Instruments
Kanomax USA recommends annual calibration to ensure that your instrument maintains its accuracy and is functioning properly to meet your measuring needs. Currently, our laboratory adheres to ANSI-Z540 standards and we maintain traceability to NIST for all calibration standards in addition to single-point traceability to NIST for our Hot-wire and Vane velocity calibration standards. Kanomax utilizes custom software and calibration fixtures required to calibrate our instruments.
Why Calibrate?
To test an instrument after it has been repaired or modified to ensure proper function
Periodic testing of instruments ensures measurement accuracy and can expand product lifetime
To test after specific usage time has elapsed to verify functionality
Calibration prior to and/or after a critical measurement to confirm that no negative alterations occurred
Instruments can be shocked due to handling or exposure to adverse conditions, which can shift them out of calibration or damage and age the components within the equipment. Regular calibration can minimize the degradation of your instrument and prolong its lifespan.