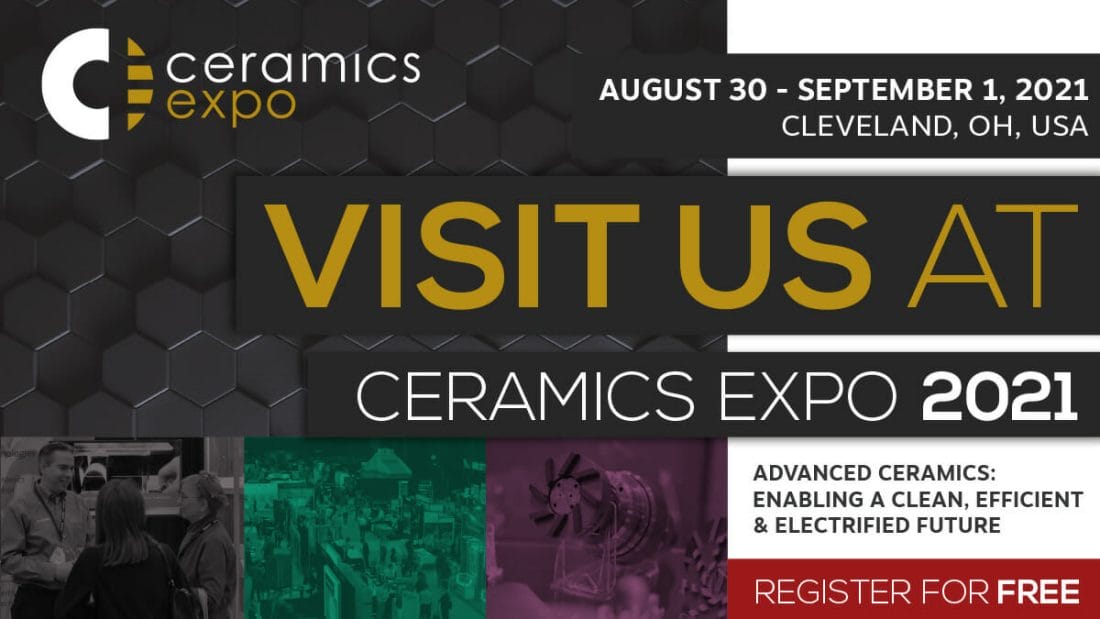 Kanomax USA Exhibiting Live At Ceramics Expo 2021
After a long and unusual 2020, Kanomax USA is gearing up to enter back into the trade shows circuit. Our first live appearance will be at Ceramics Expo 2021 where we will be exhibiting our High Temperature Anemometer – 6162 Series and Multi-Channel Anemometers – 1550/1560 Series.
Ceramics Expo 2021
Website: http://www.ceramicsexpousa.com/
Register for a free pass: https://registration.gesevent.com/survey/2mf5cgg1mjdct/register
Date: AUGUST 30 – SEPTEMBER 1, 2021
Tagline: ENABLING A CLEAN, EFFICIENT & ELECTRIFIED FUTURE
Short bio: Ceramics Expo is the leading annual supply chain exhibition and conference for advanced ceramics and glass materials, manufacturing and components.
Bio: Ceramics Expo brings together engineers, decision makers, end-user OEMs and buyers from across the globe to source new materials, components and technologies, network with like-minded professionals, and discuss the challenges and opportunities in the ceramics industry.
Running concurrent to the exhibition is the free-to-attend Ceramics Expo Conference, where industry leaders will share their technical expertise in ceramics and provide real-world case studies, new technologies and materials, along with information on industry trends.
Venue Address:
Hall A/B
Huntington Convention Center of Cleveland
300 Lakeside Ave E
Cleveland, OH,
44113
Contact Us:
email info@ceramicsexpousa.com
or call +1 855 436 8683