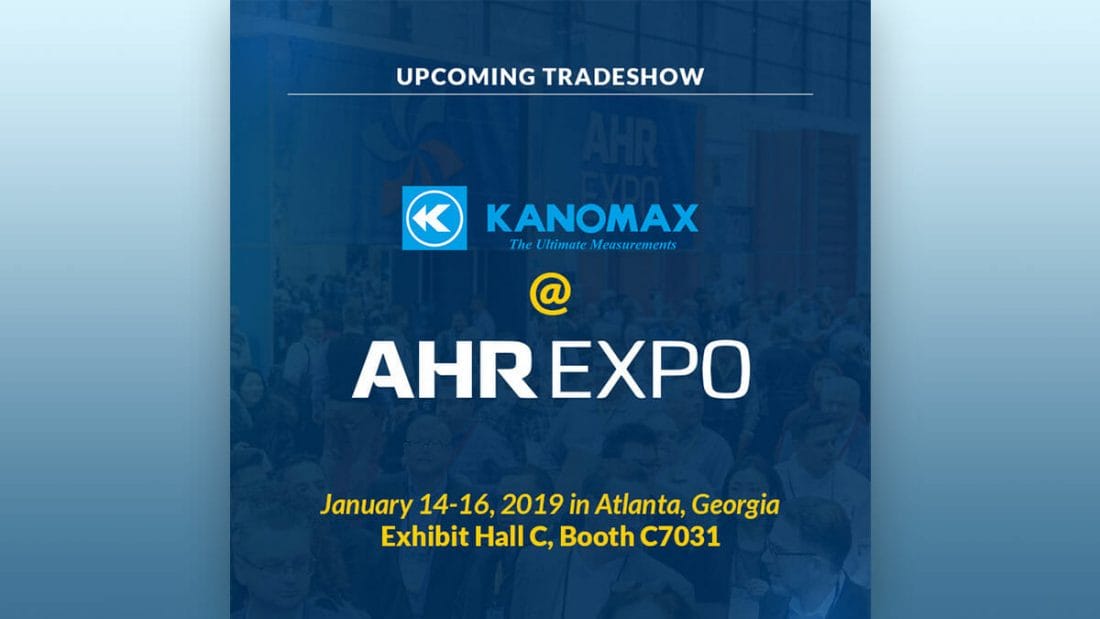 Kanomax Exhibiting at AHR EXPO 2019 and Offering Green Building Workshop
AHR Expo is one of the world's largest HVACR events, and Kanomax is pleased to announce that we will be joining the 2019 event as an exhibitor. The event will take place January 14th-16th, 2019 in Atlanta, Georgia at the Georgia World Congress Center. Kanomax will be exhibiting in Exhibit Hall C at Booth C7031, and will also host an informative green building workshop on January 15th, 2018 from 6pm to 10pm.
At the exhibit booth, Kanomax will offer product demonstrations for their various high-accuracy anemometers, as well as their Duct Air Leakage Tester (DALT 6900); an innovative and unique all-in-one duct air leakage testing system. Kanomax staff will be available at their booth throughout the show to answer questions, receive feedback, and provide insights into how their products offer the very best in HVAC testing solutions.
The green building workshop will see industry professionals present on different topics including: green building trends in the US, indoor air quality in sustainable buildings, and LEED and WELLS crosswalks. The workshop will also offer guests the rare opportunity to have one-on-one discussions with the workshop presenters and Kanomax staff over a free dinner and snacks.
Kanomax is extremely excited be a part of AHR 2019. If you're attending, be sure to join Kanomax for a fun and informative experience!