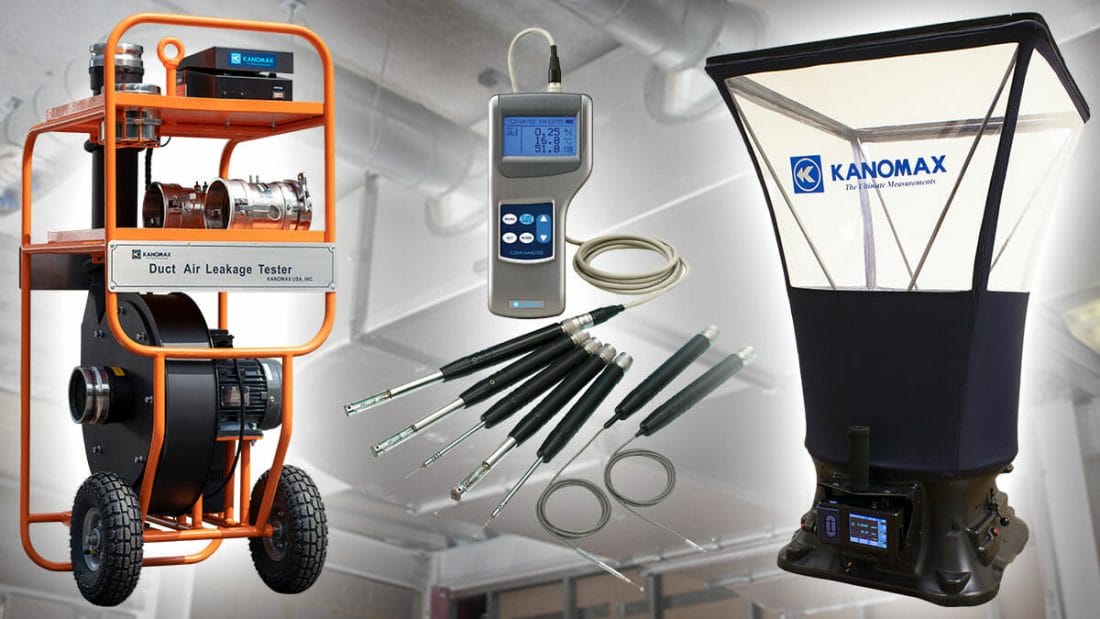 HVAC Testing Tools Every Technician Should Own
As every HVAC technician knows, having the proper tools to do your job separates a good technician from a great one. Especially with the knowledge required and specialized skills needed about cooling systems and HVAC, making sure you have top-of-the-line measuring tools will ensure you're providing the best service possible at all times. Whether you're a beginner just starting out or a seasoned technician, we have some tips below to get you started in your quest for the essential gear.
Criteria to Consider Before Buying:
Like every purchase in life, careful consideration and research should be completed before making the investment. The same goes for HVAC testing tools since you'll be using them nearly every day for very important jobs. Here are some things to consider:
Cost: All valuable tools come at a price, and it's likely that the highest quality products can cost a pretty penny. Do your research on the price range of various tools and decide which will best fit your budget.

Tip: Go in with the mindset that buying expensive tools will be a financial investment. Quality HVAC instrumentation will lead to greater satisfaction with existing customers and open up new opportunities for HVAC testing projects.

Quality & Brand: Tools are meant to last. Having high-quality, brand-name tools will not only do the best job, but also prevent you from having to replace them sooner.

Tip: Luckily, our products and instruments are the gold standard of HVAC testing tools. We are constantly adjusting and improving our industry-leading measurement tools to be the top manufacturer in the nation (that will last the test of time).

Size: Last but not least, size is something important to keep in mind when it comes to tools. With many HVAC technicians having bundles of tools, finding options that are functional and portable is key.

Tip: Another idea to keep in mind is finding an HVAC tool bag to store all of your instruments. Check out this guide to help get you started.
Anemometers
The first tool every HVAC technician needs is an anemometer. An anemometer measures the speeds and directions of both wind and gas. This kind of tool comes in two forms: a hot-wire and a vane. For technicians, a handheld hot-wire is the most common for HVAC jobs, while vane-styled anemometers are usually used outdoors.
Balometers (Airflow Capture Hoods)
Next, is a balometer (or airflow capture hood). This kind of tool is used to measure the volume of air being exerted out of grilles and diffusers in HVAC systems. Nowadays, many of these tools have gone digital, which can make it easier for a technician to use and accurately record measurements. When it comes to these capture hoods, remember to be strategic about the one you're looking to buy. Usually, the fabric hood and the frame come in different sizes in order to adjust to different size grilles and diffusers; however, ours provide unique interchangeability that can fit many shapes and sizes of HVAC components.
Duct Leakage Testers
Arguably one of the most important tools an HVAC technician can own is a duct leakage tester. This instrument measures the airtightness of forced air heating, ventilating, and air-conditioning (HVAC) ductwork. Ours in particular provides step-by-step test configuration and automated leakage testing based on the SMACNA HVAC Air Duct Leakage Test Manual and is accurate to ±2.5% of reading. To add a cherry on top, the touch-screen and included manual make it easy for technicians to test possible leaks in any HVAC system.
Hygrometer
When it comes to working with HVAC systems and the air, it's important to always have a hygrometer in your back pocket. This tool measures the amount of humidity (or water vapor) in the air. Considering these kinds of leakage and water problems are often dealt with issues regarding HVAC installations, hygrometers can ensure the air conditioning is at status quo. Hygrometers are also great to recommend to homeowners so they can constantly keep an eye on the air quality in their homes.
Borescope (Distance Meter)
Last but not least, it's important for every technician to own a borescope (a.k.a. distance meter). Performing the job its name implies, this kind of tool measures distances like length, volume, and much more. Especially for more complicated jobs, these often Bluetooth-friendly devices can take human error out of measurements and ensure precision while installing HVAC units. Do some research to see which tool is best for you (and can sync with your phone for further ease of use).
No matter your experience as an HVAC technician, these tools are just the start of an essential kit. Be sure to browse our site and products to get you everything you need and more.